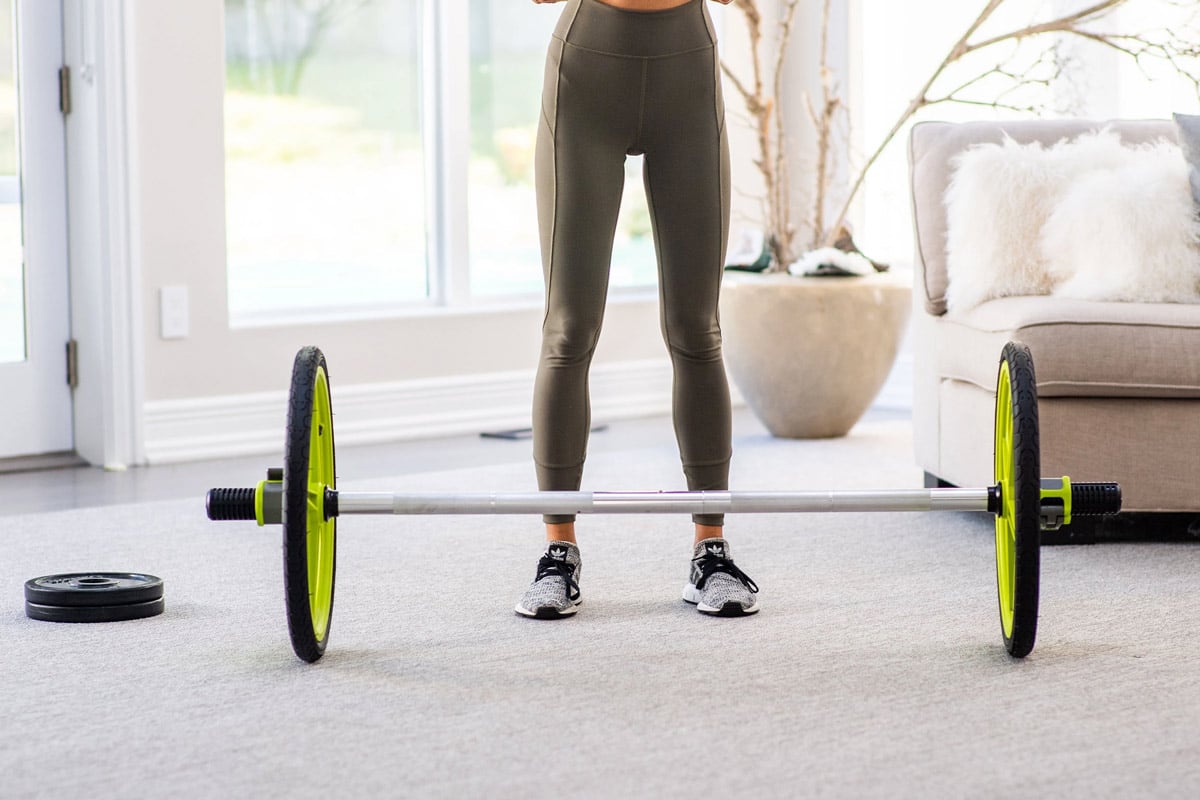 Axle is taking home fitness to the next level. People are working out at home more often – for a variety of reasons – and the Axle barbell fits perfectly in the small home gym. If you're short on space, you need a compact piece of equipment that allows you to hit as many muscle groups as possible.
You're not going to be able to fit a complete home gym in a 10 x 10 room comfortably.
But the Axle bar can fit in the closet or corner. Pull it out when you need it, put it back when you're done. Many local gyms are also using the Axle for classes because it's small enough that people can use it in their own personal space.
Axle's Mission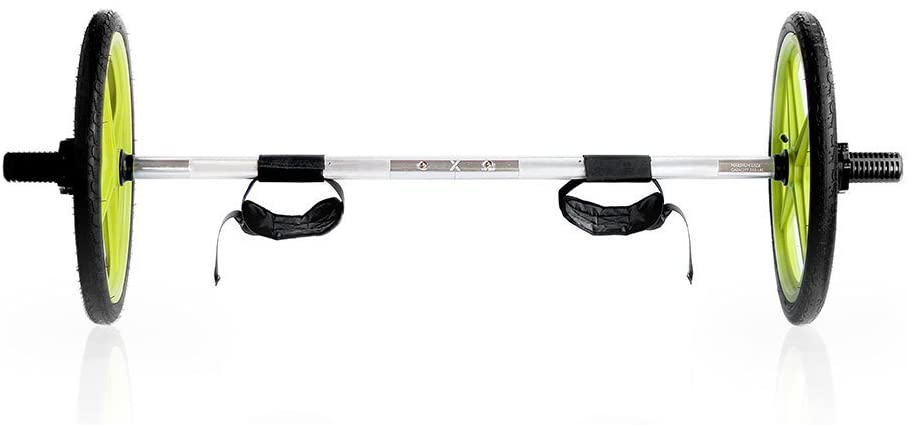 Axle is a company many people have never heard of before. The company is located in Chicago, Illinois and had one main goal: empower anyone to lift. The Axle barbell can be used by everyone, from beginners just starting on their fitness journey to advanced users that want to build strength and muscle.
The company has achieved their goal, with fitness enthusiasts around the world using Axle fitness classes and workouts to get fit.
You'll even find live fitness classes on the manufacturer's website that you can follow along with. Multiple accessories are also available, including foot straps, strength ban, foot anchor and plates.
What's the Axle Barbell Anyway?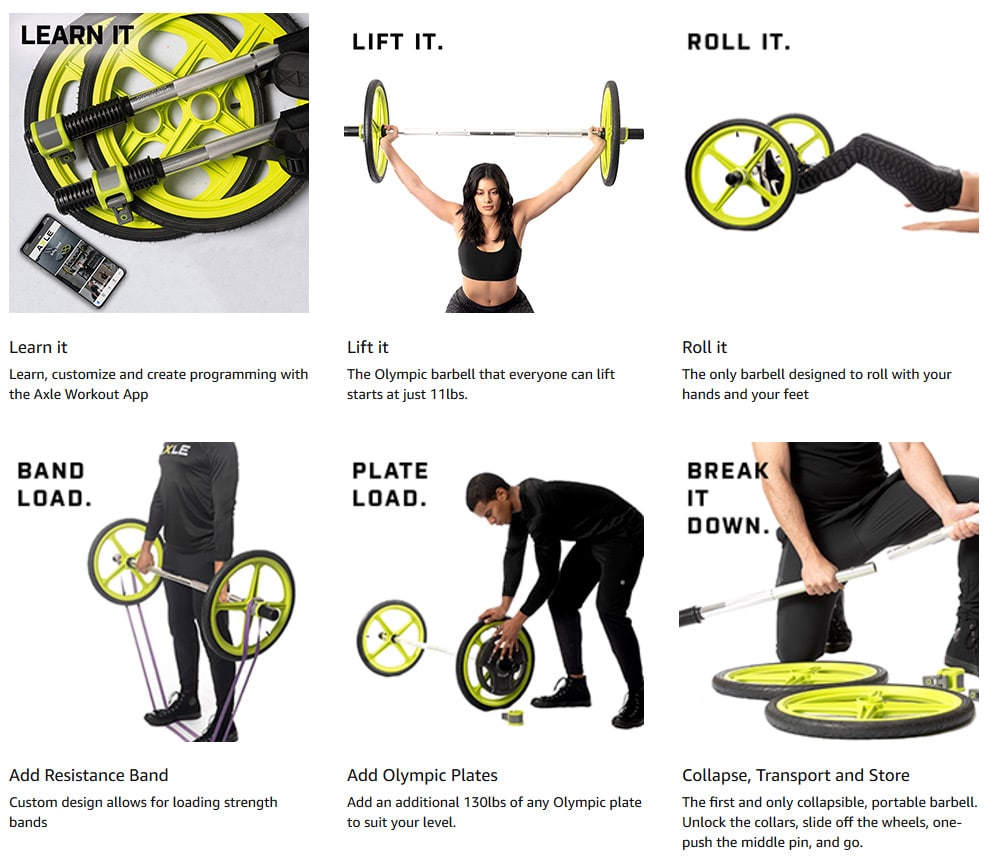 Axle is a multi-function barbell that goes beyond the normal function of a traditional bar. These multi-function workouts will target multiple muscle groups, for example your legs and back, with precision exercises that burn more calories and build more muscle.
But every Axle workout is different and can be customized to work on your weakest points.
The bar itself is fully collapsible, so it can fit in a closet or under your bed. When you're ready to workout, simply expand the bar and get on with your workout. It's a portable, on-the-go workout solution that can be brought with you when you travel or anywhere you want to go.
Unique and easy to use, the Axle bar has more function that a standard barbell. The equipment can be used for:
Barbell to work your arms and legs
Core roller for an intense ab workout
Planking tool
Foot anchor (with accessories) that keep your feet in place during a core workout
You'll be able to attach any Olympic plate possible to the barbell to begin using it immediately. If you have any plates hanging around collecting dust, you can finally put them to use with the Axle bar.
It's possible to perform hundreds of different workouts with a single bar. Lay on your back and perform tricep extensions or curl the bar to work your biceps. If you want to work your shoulders and back, perform barbell presses.
Vertical and horizontal positioning can be used to perform your workout.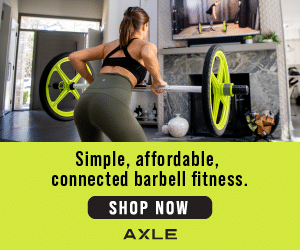 The Axle barbell can be loaded with up to 150 pounds.
Axle Bar's Specs and Features
55" fully extended, collapsible barbell
5" bar thickness
150-pound maximum capacity
One-year guarantee
Axle Workout App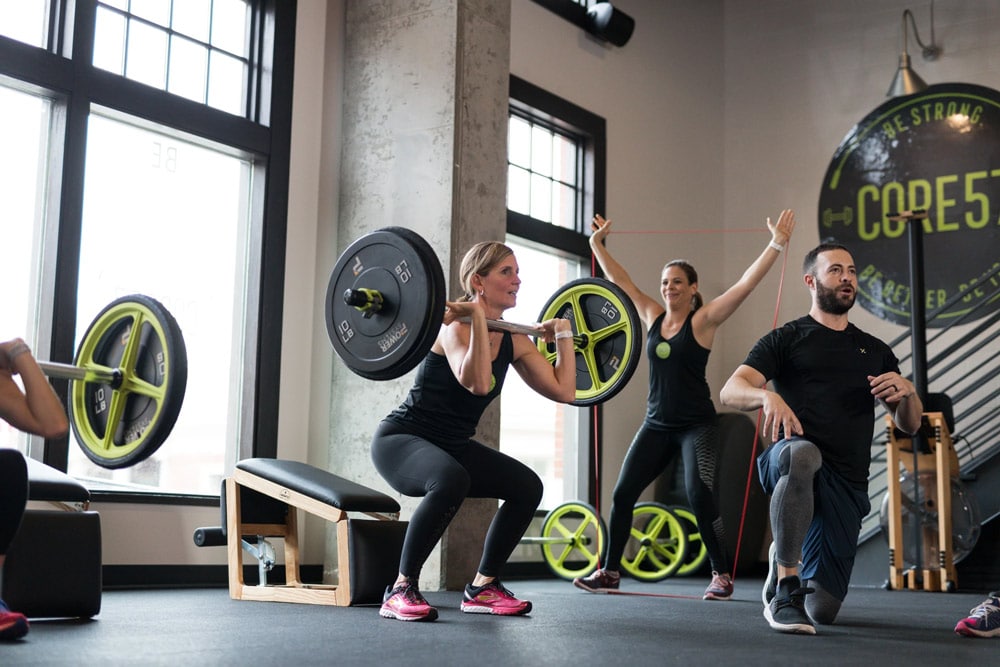 Both the App Store and Google Play have on-demand home workouts available that allow you to follow along with professional trainers when using your Axle bar. The trainers will help you realize your full potential by walking you through complete routines without any guesswork included.
The app is 100% free, so anyone with the Axle barbell can begin using it.
When you open the app, you'll find that it provides access to an extensive library of workouts and exercises. You'll also have instructor-led videos and progress tracking options so that you can see how your body evolves over time.
Once downloaded, you'll need to create an account and sign in to get started. Log into your account and you'll be greeted with a few options:
Getting started option, which is recommended for first-time users to learn more about how to use the app
Functional library that helps you learn of the different exercises that you can perform
Leadership board that allows you to compete against others and stay on track to reach your goals
Workouts that are sent directly to your phone or device each day
You'll be able to follow along with a workout for every fitness level, from beginners to advanced users. The Axle Workout App is a sleek, easy-to-use app that you can use even if this is your first time trying to get fit and exercise.
If you're the type of person who wants to workout in a class rather than on your own, there may be options available in your area. A lot of fitness studios and clubs have already started offering classes using the Axle barbell because it's a single piece of equipment that can provide you with a full body workout.
Benefits of the Axle Barbell
There's a lot of benefit to having one piece of equipment for your entire workout. Primarily, the key benefit is speed. If you want to burn more calories and fat, you need to move fast and don't have time to switch equipment.
Axle bar, especially with bands and plates, enable you to go from a squat into a shoulder press with one fluid motion. Perform deadlifts followed by rows to work on your back with no rest in between sets.
There's also the benefit of the bar folding down and extending with ease.
A lot of people skip exercising when they have to go on the road for work or vacation. Axle bar helps you eliminate all of these excuses so that you can workout anywhere you go, whether it be on a trip for work or to your family's house.
Axle Accessories
The Axle barbell has a few key accessories that can extend the bar's usage. While the main bar is more than sufficient for a robust workout, the following accessories can be purchased:
Foot straps attach to the bar and allow you to perform core exercises with the bar anchoring down to keep you in position.
Olympic plates are available for sale in both 2.5- and 5-pound plate options.
Strength band option, which adds medium resistance to your workout. The band adds additional resistance through the range of motion for most exercises to put more stress on muscle fibers and lead to more growth.
A foot anchor is also available that attaches the bar to your feet for even more exercise variety.  
The Axle Workout allows you to work on all of your major muscle groups from the comfort of your home. With the Axle barbell, you can perform hundreds of exercises on a single piece of equipment.
Where To Buy The Axle Bar?
Order Direct From AxleWorkut.com